A Simple Guide to "Google My Business"
and why it is so important to your business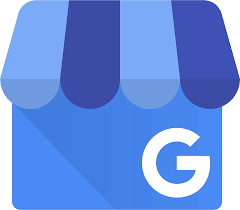 So, what the big deal about Google My Business?
It's all about Local SEO (Search Engine Optimisation) and why does that matter? Well if you have a business, you're going to want to get more people to your store or website, right?

In a nutshell, when you type a search in Google it looks at where you are and sees if that product or service is available locally. Three of these results are then put together with a map called the  (Map-Pack or 3 Pack).
What this means is  "LOCAL ORGANIC" search results are now being shown in a prominent place and the biggest advantage here is that not many businesses are taking advantage of it. For mobile devices, this is so powerful!
So, here is a quick example of GMB in action
You're heading to your local town; you need an optician. From your desktop in this case you type in the search in Google for Opticians. As you can see from the result from the search on the right.
So, these three entries are getting preferential treatment because of the ranking of their listing within the GMB system.
The Rest Of The Search Results
When we look at the rest of the Organic Results, this becomes the landscape of who can spend the most on SEO / Website development typically it normally becomes owned by the big boys.
The other element of the landscape here is the Adverts which are of course PPC (Pay Per Click).
OK, so that's a brief on how the page looks with what goes where, the question is if you're not on page one now and you're not wanting to pay for your clicks then the last choice you have is to get into the MAP Pack.
Now, this is a simple description of how the Search Results Page is made up, but I hope it highlights the power position these three listings have over the whole of page one.
So, you have been given a way to "Page One" how long before all the SEO agency's ruin it for every I don't know, but I will say this the sooner to get your GMB listing done and optimised the better you will do.
On a final note
When you enter your data into your GMB listing you are in fact entering directly into Google's system, so no waiting for Google to crawl your site and that is how you can make a difference in just hours!
Opening Hours
Mon-Fri: 9,00am – 18.00pm
Service Areas
Typically if its only remote support you need it doesn't matter, so anywhere in the UK is ok.
Local Support Areas
Carmarthenshire 
Ceredigion 
Pembrokeshire
Swansea 
Cardiff
Newport
Generally the South and West of Wales. I will travel further afield for special projects.
Services
IT Consultant
IT Support
Troubleshooting
Remote Access Support
Sage 50 Specialist & Trainer
Software Developer
Office Address
1st Floor 1 Acer Court
Heol Parc Mawr, Cross Hands,
Llanelli
Carmarthenshire
SA14 6RE